Post by Dvnots on Feb 21, 2016 22:28:33 GMT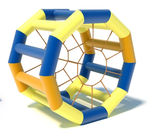 I think 1989 coulda been a great pop album if Taylor didn't sing the songs. I feel like the songs coulda fit other singers way than Taylor. Revival I think was kinda a test album for Selena. This was her first time writing for real and also not using much autotune. Whereas her other albums, all the songs were hand picked and full of autotune. This isn't her best work but I thought it better than 1989. I felt 1989 was just a collection of random pop songs. It seems so fake to me. And the production is almost too good that the vocals kinda don't sit right on the tracks. I find that Selena seems to do a trial and error with her music. Like what songs work and don't until she finds the right fit. Selena is sorta like the let's go out and drink whereas Taylor is like the let's stay home and play cards. That's how I see it.
I think if Taylor found a way to mix country with pop *cough cough avicii* her music might just sound better. I think she has yet to produce a good body of work. Same with Selena, Selena seems to dabble in electronic music and rnb music. I think they both need to work with different group of producers.
Tbh, I'm the type of person that would rather stay home and play cards. I think it's probably just a matter of taste. I can see why people dislike the Taylor album and why people like the Selena album. Revival just doesn't really work for me, and 1989 clicked into place with me.
I do agree about 1989 not feeling like a cohesive album though. It does feel like a collection of random pop songs. I just thought the random pop songs were really good.